Jimmy Buffett Concert in Gulf Shores - July 1st
by The GulfShoresLife.com Team
Calling all Parrot Heads!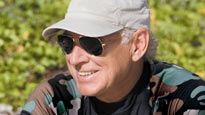 Jimmy Buffett is headed home with a bunch of music friends to give a concert in Gulf Shores on July 1st. The tickets are free and Buffett's intent is to fill the restaurants, hotels, and condos on the Alabama Gulf Coast!
Tickets will be distributed through Ticketmaster beginning tomorrow June 23rd at 10:00 AM. The tickets will go fast, so be ready to login to Ticketmaster first thing in the morning!
Just follow the links below to get your tickets (limit is 4). Again, the Ticketmaster page will not distribute any tickets until 10:00 AM tomorrow June 23rd!
Jimmy Buffett & Friends - Live From the Gulf
…